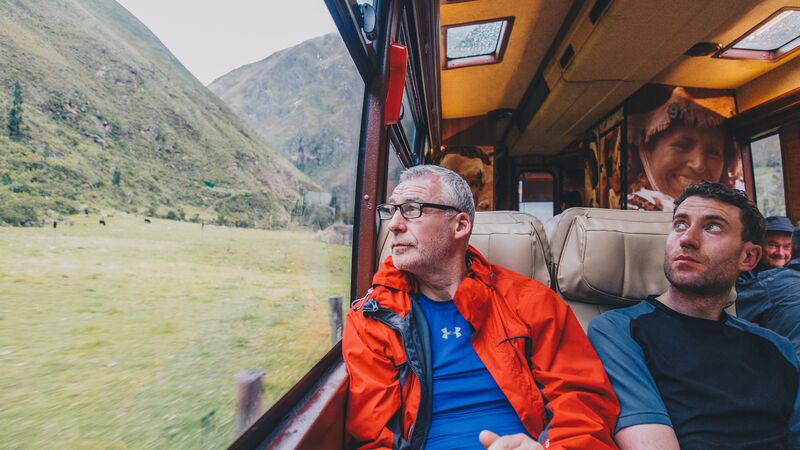 Traveling plays a crucial role in making a healthy living as a healthy mind lies in a healthy body. It's a fun and adventurous way of recreation. Visiting foreign states during vacation could be a great idea to refresh your mind, soul, and body whenever the word travel comes to your mind, a plot of beautiful sites, Instagram able spots, and new adventures. But traveling is not limited to these things only. There are huge benefits of visiting breathtaking places and exploring the world.
Perks of traveling:
Every new journey brings numerous joys and memories into our life. It's known that the world is a book, and those who do not travel read only one page. Furthermore, it also provides us other benefits like:
Taking a little break from the hustles and bustles of daily life by traveling is a great way. When we become stressed due to work and personal burdens, we lose focus, interest, and determination. It disturbs our mental health and will eventually lead to sickness. Thus, traveling can recharge and rejuvenate your mind and body, enhancing your determination and focus.
Reevaluate the personality
A long stretch of road can teach you more about yourself than a hundred years of quiet because you come across new and unique stuff. You meet new people with different visions, traditions, and sets of values. It widens your outlook and makes your personality groomed in several manners.
Besides not going to work, eating tasty food and enjoying traveling also have other privileges. You came out of your usual routine and found an opportunity to rewire your brain. New events, places, and experiences promote your energy level and self-esteem. You feel boundless by not tangling yourself in a single place for the whole time.
Enhanced Interaction with loved ones
In the struggles of life, we don't find proper time for the family and our loved ones. Going on a trip with them, eating yummy food, and exploring new places can be fun and a point of connection and communication. You become closer and develop trustworthy relationships.
Traveling is incredibly stressful
Only well-planned traveling can enhance mental health; otherwise, it becomes stressful. Navigating a foreign state and rushing to unknown places becomes hectic. You always end up missing some breathtaking views and time wastage. Proper planning is the key to the success of your trip. Reach out to the friendly professional travel experts at Indus Travels to plan a trip in Asia, Africa, Europe, Australia, and the Americas with exceptional value and unparalleled comfort. Indus Travels is an international tour operator offering unforgettable experiences to over 80 destinations worldwide. They offer the most reliable and safe services with professional staff.
Be ready to discover the world with comfort and safety!
If you have some plans of going somewhere to take a break from all your stresses and burdens of life, go and contact Indus Travel's team to get the best experience. Check out these fantastic specials for affordable vacation packages!